Long Story, Short…
We're a small company located in downtown Toronto; we keep our overhead costs low, and we boast competitiveness and exist to ensure our customers see incredible value.
Douglas Information Systems Corporation began in 2010, but as a whole, our personal experience in the software industry spans over 13 years. This experience has given us a broad perspective on how to solve the challenges of organizations using software.
Collectively, we have solved problems for our customers by building enterprise level multi-user applications, web sites, mobile applications, SOA solutions, desktop products, and more. We are currently leveraging our expert technical background to push groundbreaking web, mobile, and desktop solutions to clients.
We cater to small and large businesses and we offer the following:
Response and beautiful web application design

Distributed desktop application development
Mobile application development for Android, iPhone, and Windows Phone
Application and system development and architecture
Rescuing struggling software projects by providing architectural guidance and development
Staff augmentation on existing development projects
Software maintenance and customization on brownfield projects
We're Agile! We've experienced the benefits of Agile Continuous Improvement and employ Agile methodologies in our software development.  Don't worry, we do Agile right!  We're experienced and have had extensive training and coaching by the best Agile practitioners in the business.
We're Connected!  We have connections to the top talent in the business.  We learn from the best and pass this on to our customers.  We are able to bring some additional help when we need more high end calibre to finish a project for our customers.  Importantly, we don't farm out inexperienced people to do our work for us.
Don't know what you need?  We've worked alongside many great organizations where we've had the opportunity to work with the business and establish the right technology choices for them.  Maximizing ROI and minimizing total cost of ownership in the long term.  Get in touch with us and we'll work with you to come up with an approach that you will love.
We're so proud of our work, that we'll love the approach too.
Need an Architect?  We do that too.  Collectively we have been the architect lead on major development projects for mobile, web, and distributed enterprise applications.  We work hard to understand the business, the people, and the technology.  We know that TCO and ROI are important to your business, and we'll work with your team to create and maintain a consistent vision and strategy throughout the project.
Get in touch with us, we'll gladly walk you through a free consultation
What about the technology?
If you have an understanding of the technologies involved, here are some of our specialties – if this seems foreign, no problem – we'll work together to nail down the right technology choices.
.NET Framework and related technologies with C# and VB.NET

.NET client technology including WinForms, Silverlight, WPF, and ASP.NET
Service Orientated Architecture, REST, and web service development
Rich web client technology for desktop and mobile including JQuery, HTML5, AJAX, and CSS
iPhone/iPad application development using Objective C or Monotouch/C#
SQL Database technology using SQL Server, Reporting Services, Analysis Services, SQL Lite, mySql, and many other database platforms
Want more details?  Get in touch with us for a free consultation
The Heart of our Company
Dan Douglas, Founder and Lead Consultant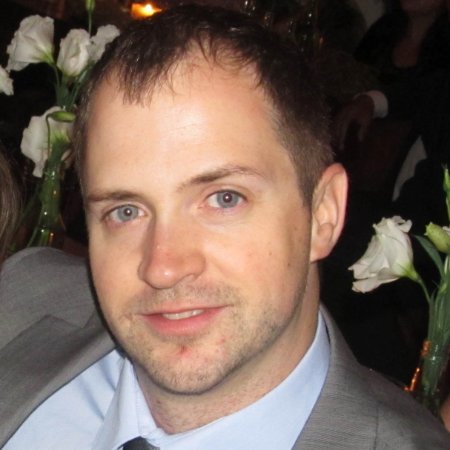 Dan Douglas, our founder is also our Senior Software Consultant and Lead Architect. He's been in the business for over 13 years and has worked with many small and large organizations.
He has been the lead architect on over 15 development projects and has delivered business value across many industries, including, government, medical, automative, hr, manufacturing, technology, consulting, and software firms; he has worked with both small and large enterprises (<10 employees to >100,000 employees).
Dan has written over 50 professional articles focused on improving software by improving SDLC, software code, technical skills, architecture, agile, and software process. These articles have received recognition in the IT community by many respected IT professionals as well as recognition by Carnegie Mellon – Software Engineering Institute, Saturn Network.
Building on his business, architecture, and development experience with desktop and web technologies, Dan is spending more time focusing on new and emerging technologies while experimenting with new business models and product designs.
Personally, Dan has a passion for learning by doing – where "doing" could easily mean, developing software, talking to clients and peers, paragliding, traveling the world, or building his business.
Most of his professional software articles are published on his WordPress site that he maintains at http://dandouglas.wordpress.com
We Have References!
Want references? Check out our Client & Testimonials page, or read some of our latest published articles where we discuss Agile, Software Development, and Architecture.
It's easy to get in touch with us!